SEPTEMBER 7 - 9, 2017
It's the first day after winter break at East High. The Jocks, Brainiacs, Thespians and Skater Dudes find their cliques, recount their vacations and look forward to the new year. Basketball team captain and resident jock, Troy, discovers that the brainy Gabriella, a girl he met singing karaoke on his ski trip, has just enrolled at East High. They cause an upheaval when they decide to audition for the high school musical being directed by Ms. Darbus. Although many students resent the threat posed to the "status quo," Troy and Gabriella's alliance might just open the door for others to shine as well.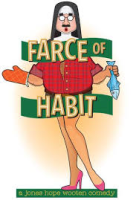 OCTOBER 26 - 28, 2017
This absurdly funny Southern-fried romp takes us back to the Reel 'Em Inn, the finest little fishing lodge in the Ozarks. D. Gene Wilburn, is looking forward to a peaceful weekend on the lake, but . . . His wife, Wanelle, has decided to white-knuckle her way through caffeine withdrawal. His son Ty's marriage to Jenna is falling apart. His feisty sister, Maxie, has allowed herself to get caught up in a bizarre undercover police assignment and he's got a gaggle of nuns who've converged on the inn, hell-bent on experiencing a nature retreat. Add Jock McNair, a nationally known relationship guru whose colossal ego threatens everyone's sanity; a shy retiree anxious to cut loose and embrace his "inner caveman" and a couple of wild women who may or may not be who they claim to be. Throw in the storm of the century and D. Gene has no prayer of baiting a hook any time soon. Oh, and did we mention an axe murderer on the loose?!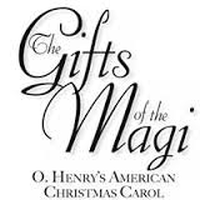 DECEMBER 14 - 16, 2017
A heart-warming, captivating musical treat, drawn from two short stories by the immortal O. Henry. It is Christmas in New York, but for two young lovers, Jim and Della, the prospects are bleak, as both are out of work and penniless. Their dilemma is solved when both part with their most precious possessions in order to buy presents for each other thereby creating, at least for a magical moment, an aura of warmth and giving in the cold, impersonal winter city. In addition there are glimpses of various city folk going about their holiday business, and the hilarious plight of a cheerful bum named Soapy, who wants only to get arrested so he can spend the night in a cozy cell, all gracefully enhanced by tuneful songs and neatly tied together by a newsboy-narrator, Willy, who adds his own melodious contribution and informative observations to the delightful proceedings.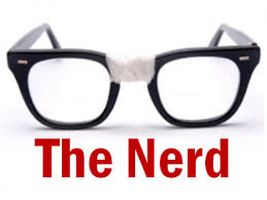 FEBRUARY 15 - 17, 2018
This inventive comedy centers around Willum Cubbert, an aspiring young architect in Terre Haute, Indiana, who has often told his friends about the debt he owes Rick Steadman, a fellow ex-GI whom he has never met but who saved his life after he was wounded in Vietnam. Willum is delighted when Rick shows up unexpectedly at his apartment on the night of his thirty-fourth birthday party. But his delight soon fades as it becomes apparent that Rick is a hopeless "nerd" - a bumbling oaf with no social sense, little intelligence and less tact.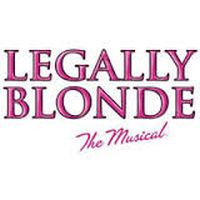 APRIL 12 - 14, 2018
Elle Woods appears to have it all. Her life is turned upside down, however, when her boyfriend dumps her so he can start getting serious about his life and attend Harvard Law. Determined to get him back, Elle uses her charm to get into Harvard Law. At school, she struggles with peers, professors and Warner Huntington. With the help of Paulette and Emmett, though, Elle quickly realizes her potential and sets out to prove herself to the world. Based on the 2007 movie, Legally Blonde The Musical is ridiculously enjoyable, from start to finish.